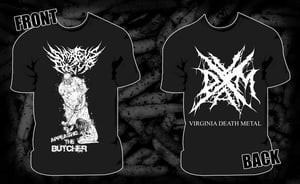 $

15.00
FEATURES A 13"x20" ENLARGED FRONT PRINT!!
A reprint of one of our most popular designs. We went all out on this one and made an enlarged front print to bring out all the details.
All orders shipped next day via first class mail with delivery confirmation with tracking number emailed to you.
International orders will have the customs form number emailed to you for tracking purposes.