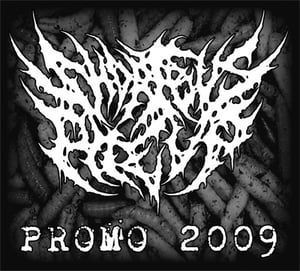 $

2.00 - On Sale
For those who have asked us for a way to purchase downloads this is for you. Download 5 tracks from our 2009 Promo for only $2. All proceeds go towards recording our full length, tour van, and equipment for us to hit the road and tour!
Here's how it works.
Once your order is completed, the tracks will be sent to your email along with album art by the end of the day.
*IF YOUR EMAIL IS DIFFERENT THAN YOUR PAYPAL ADDRESS PLEASE INCLUDE IT IN A COMMENT ON YOUR ORDER. OTHERWISE I WILL SEND THE TRACKS TO THE EMAIL IN THE ORDER.*
We're trying this out as a way for those who want to support us by payable downloads. The idea for this happened when a fan asked us if he could simply send us a payment through paypal and we email him the tracks for this EP. While this method is unconventional, we wanted to offer a way to download our music in a cheaper format than itunes, snocap, or CD Baby. That's why the album is $2. Plus we're including the cover art which other download stores don't offer.
If you have any questions feel free to send us an email.
All orders are emailed within 24 hours of purchase.
Track listing:
1. Gagging on Dick
2. Fecal Matters
3. FUBAR (Felt Up By A Retard)
4. Swift Anal Fist (New Version)
5. Labia Beautification (New Version)
Thank you for your support!
-David
Short Bus Pile Up